How To Add Facebook Pixel On MarketingTech Follow
Adding a Facebook pixel on the presell pages is one of the most important things to remember and consider when promoting affiliate products.
This is to collect needed data for retargeting.
And if you are using MarketingTech, adding your FB pixel to the Landing page setting section will automatically add the pixel to all preloaded pages on MT.
Below are the steps to follow on adding your Facebook pixel:
Log in to both your MT account and Facebook ad account.
On your Facebook ad account, go to the 'Events Manager' by clicking the 3 layered lines on the left side panel of your Facebook ad dashboard.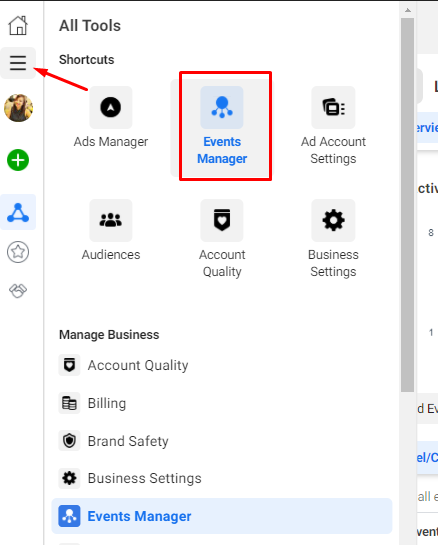 Then copy the Facebook pixel ID that you can find on the right corner of the page.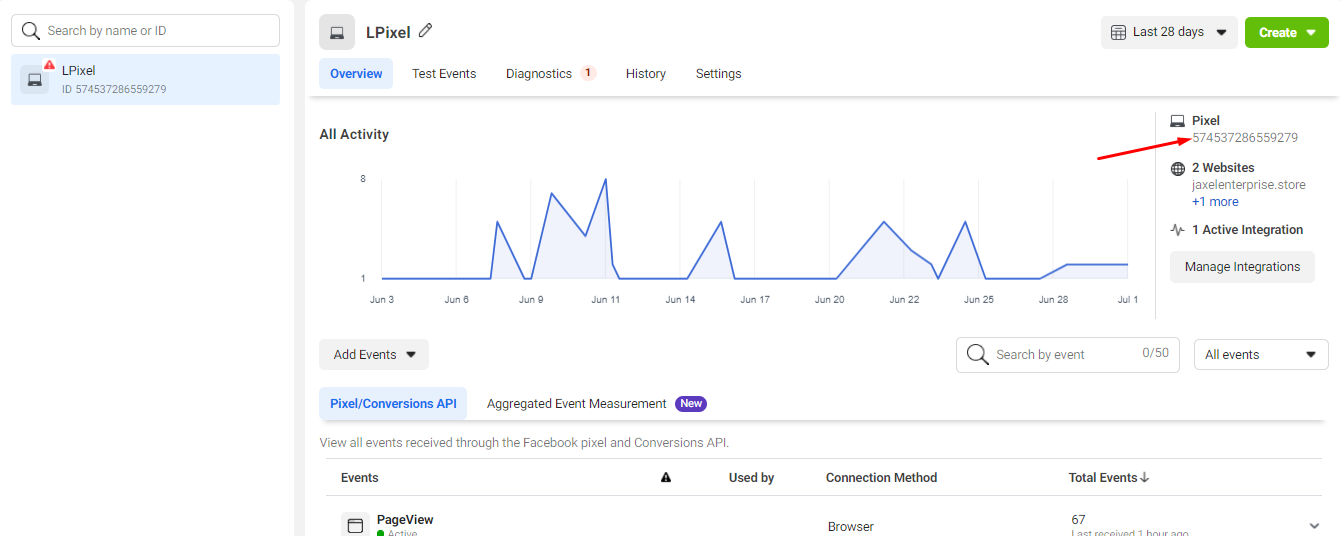 You may save the Facebook ID on a sticky note or notepad in the meantime.
From your MT account, go to the Landing Page Settings under the Account tab.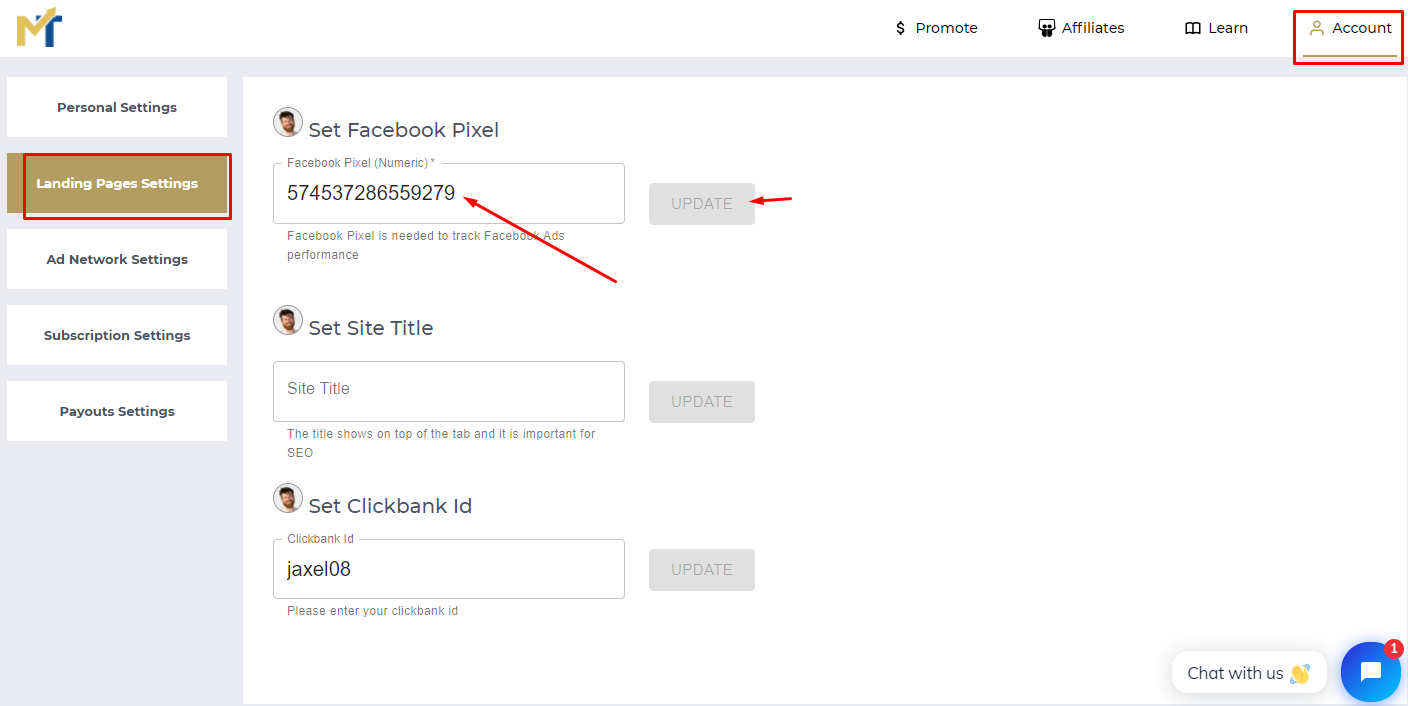 Paste your Facebook pixel on the Facebook pixel Numeric field and click update.
You may test your pixel by visiting your page, click through the CTA button, and check your FB events manager dashboard.