MT User's Business Landing Page Anatomy Follow
Your Business Landing Page is the page you will promote and share with a Business owner or to your target market.
This is where the business will know about how their business will be promoted, what they can get once they subscribe, and where they can subscribe to a plan of their choice to be onboarded.
Below is how your business landing page looks like and its function.
Header: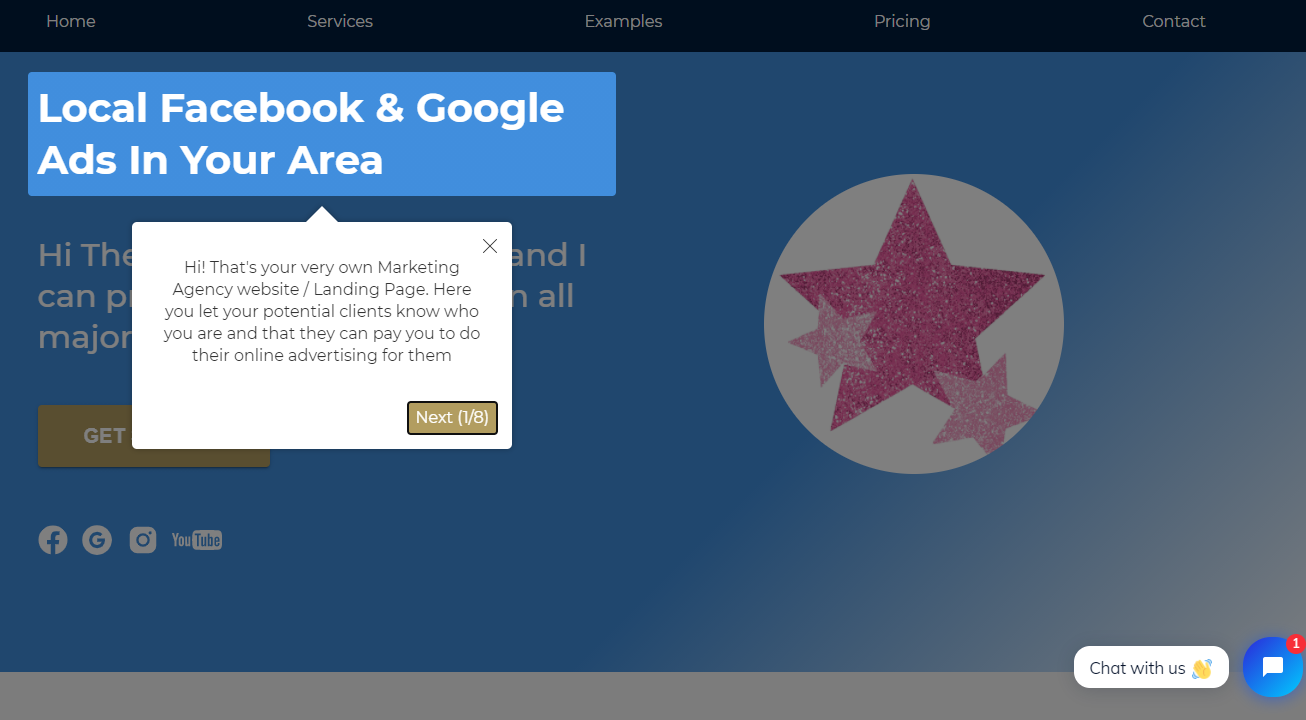 Profile Picture: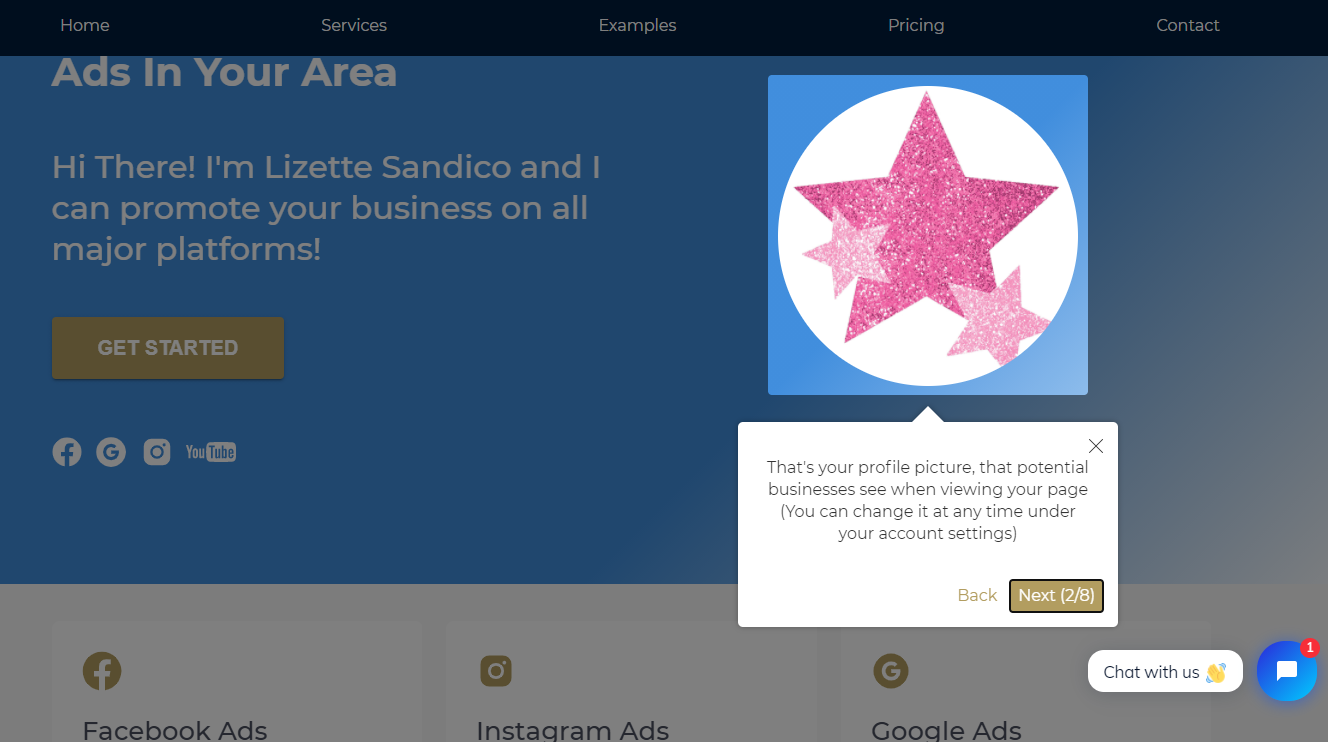 Advertising network where their business will be promoted: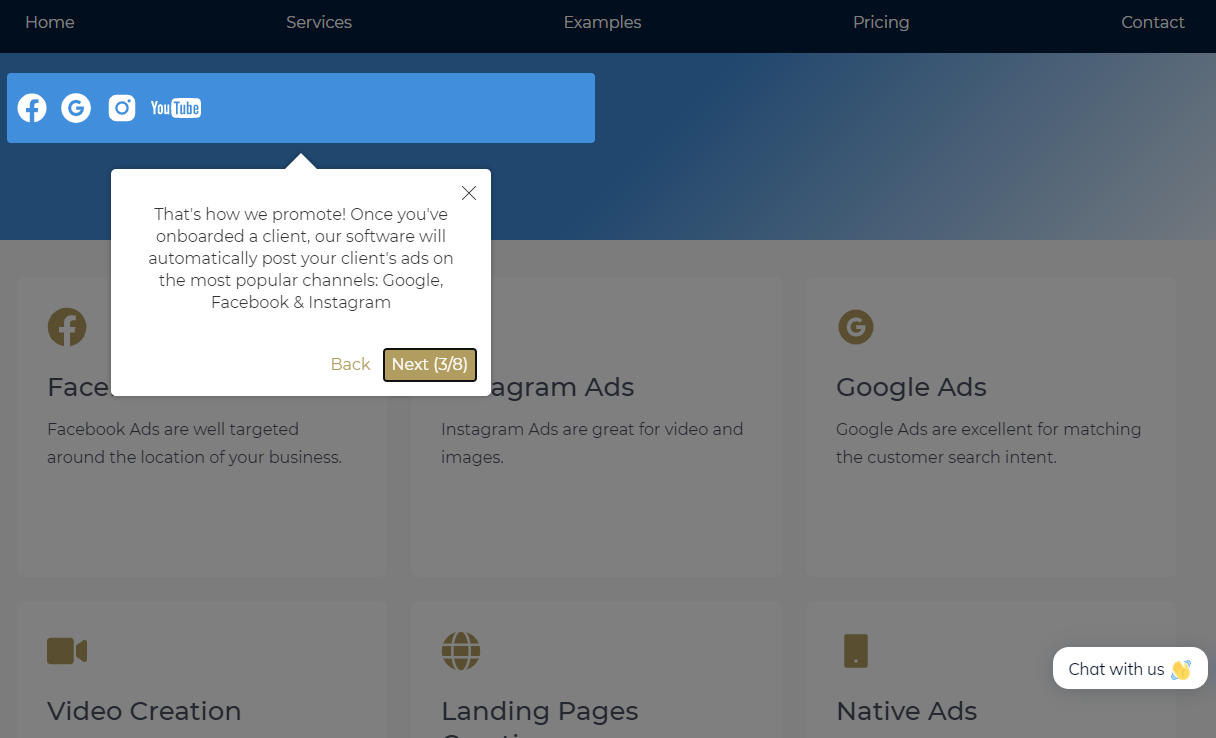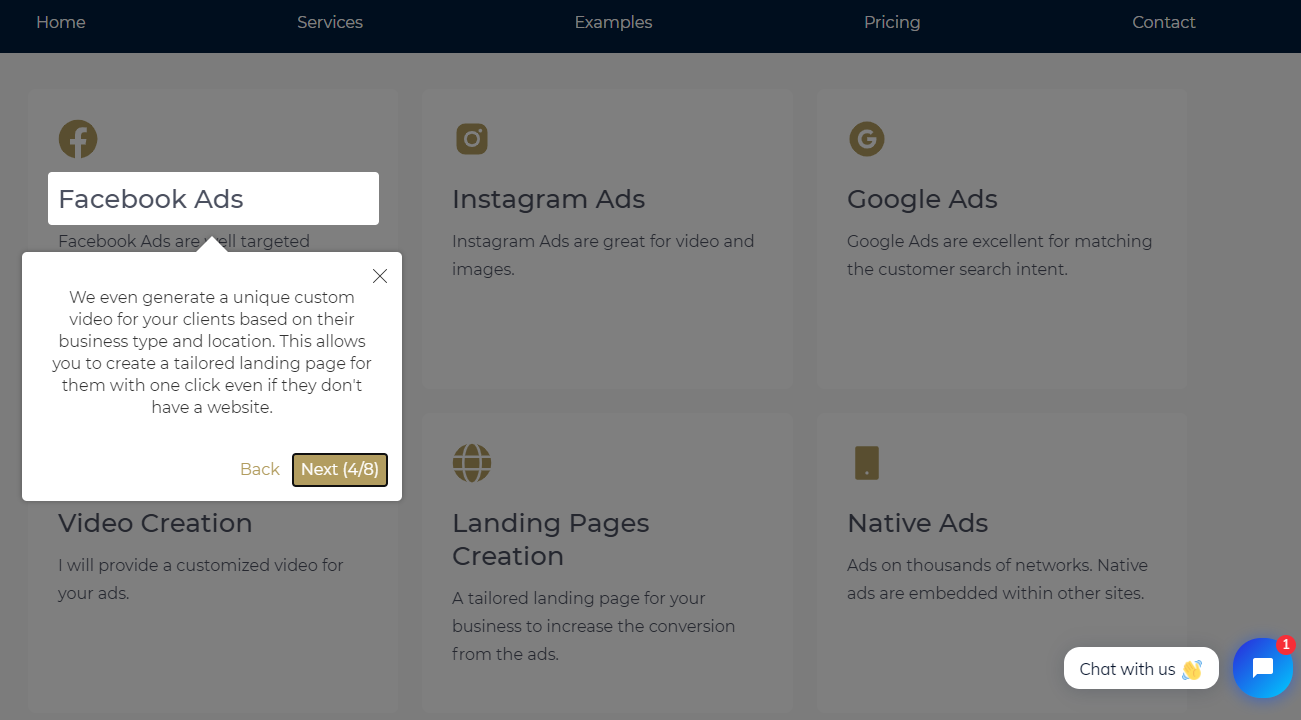 Sample templates of the ads(video, display, search)
Subscription package description and link:
Your Business Contact Details with your phone number and email: