How To Cancel Your Agency Marketing Subscription on MarketingTech Follow
Your PROMOTE YOUR AGENCY plan on MarketingTech is a recurring subscription which you will be billed monthly(30days).
You do have the option to cancel your subscription following the steps below:
1. Log in to your MarketingTech account.
2. Go to 'Promote' section of your MarketingTech dashboard.
3. Click 'Find' on 'Get Clients' section.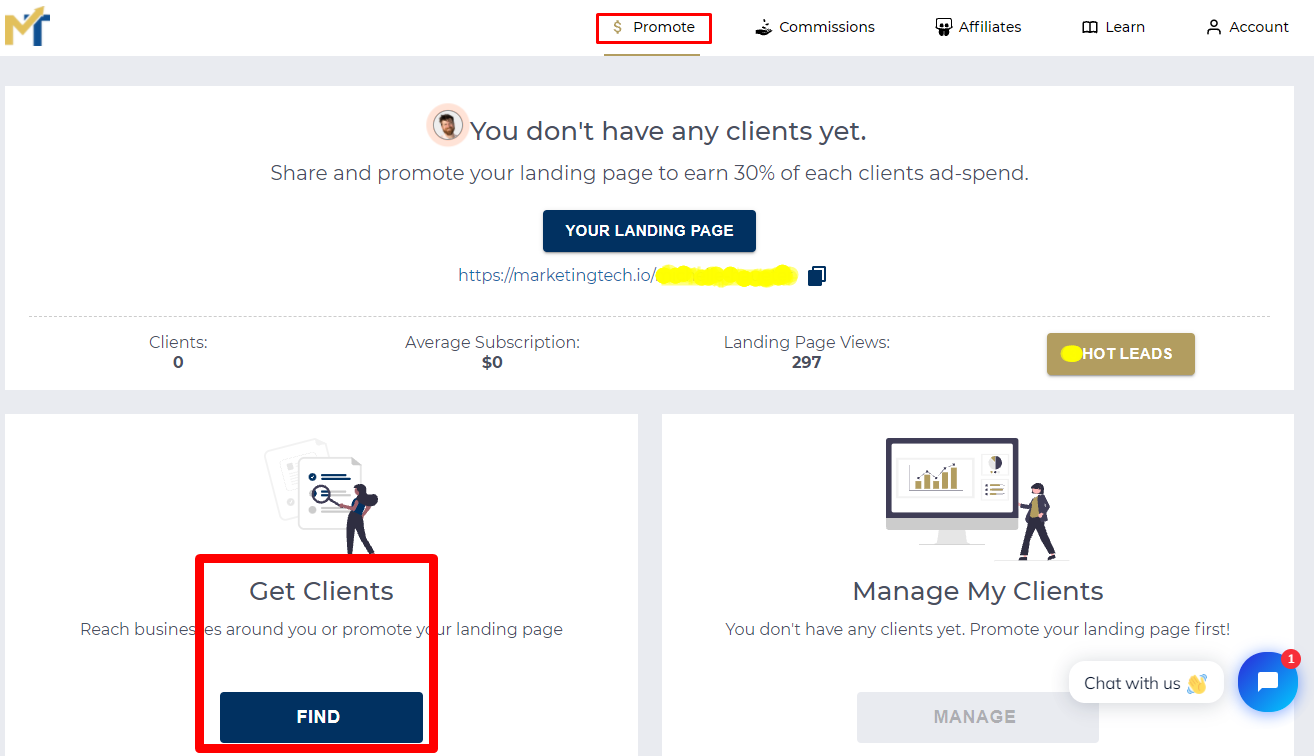 4. Click the 'Monitor' button from 'Promote Your Agency' section.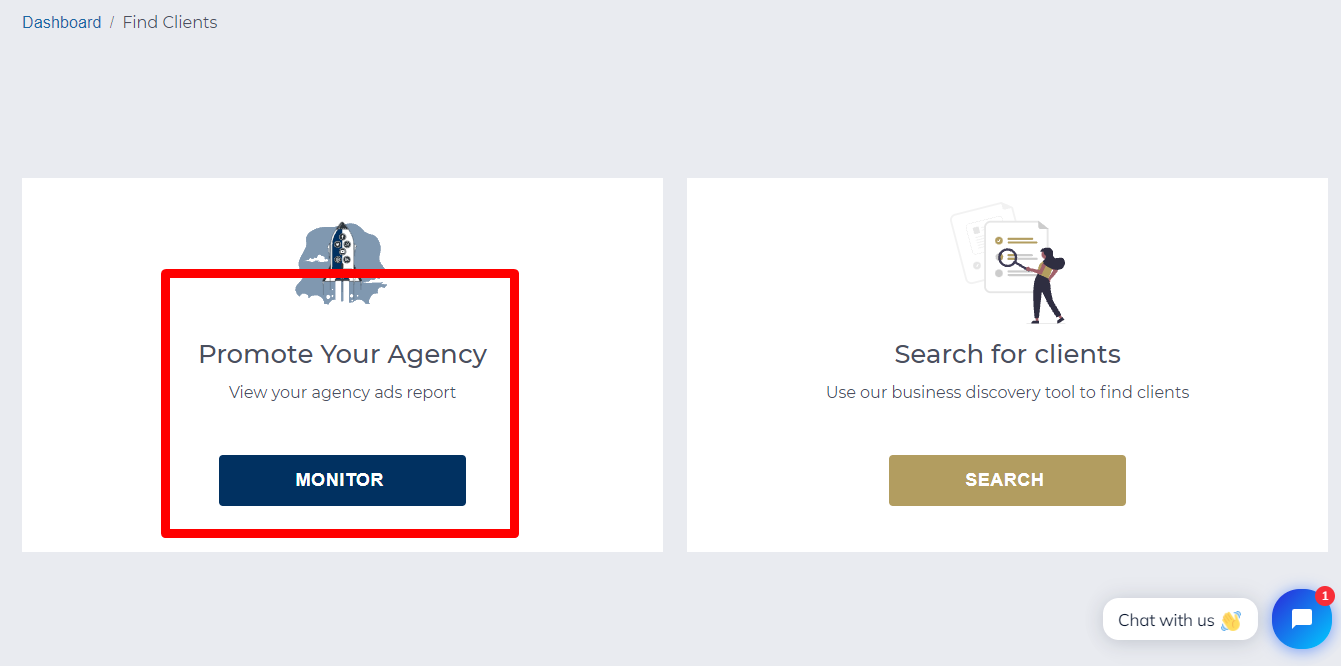 5. And click the 'Cancel my agency marketing subscription' link on the right-side dashboard to cancel your subscription.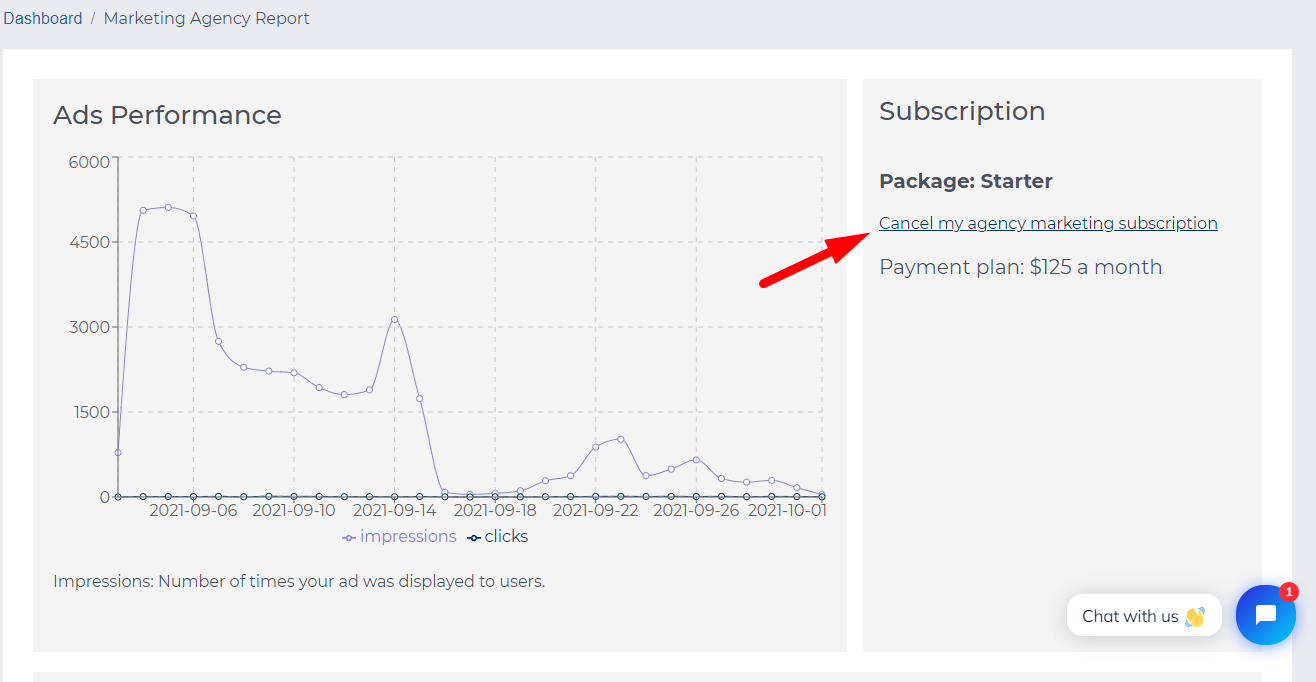 This should immediately cancel your subscription to Agency marketing.
However, if you cancel your subscription before the end of your billing cycle, the cancelation of your subscription will take effect at the end of your billing cycle date.